First we used a huge baloon that I bought at a party store.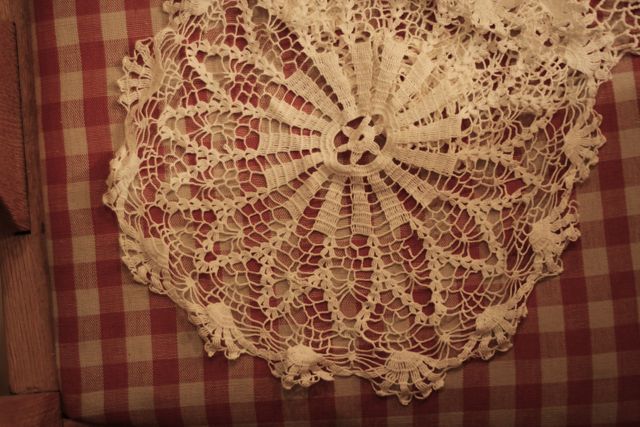 Then you collect all the old Dollys (?) crochet or lace small tablecloths.
I found mine at a flea market.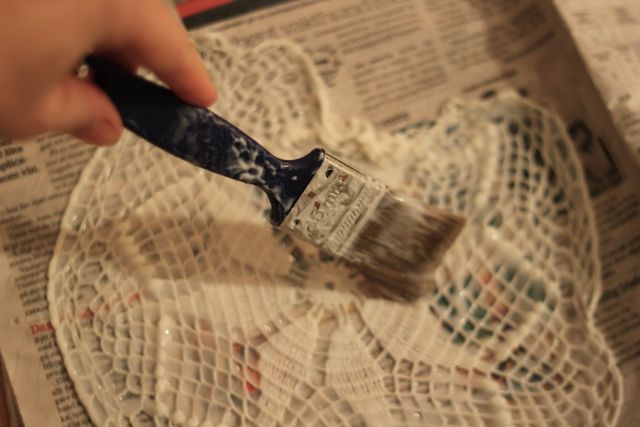 Paint them with lots of wallpaper glue so they are soaked.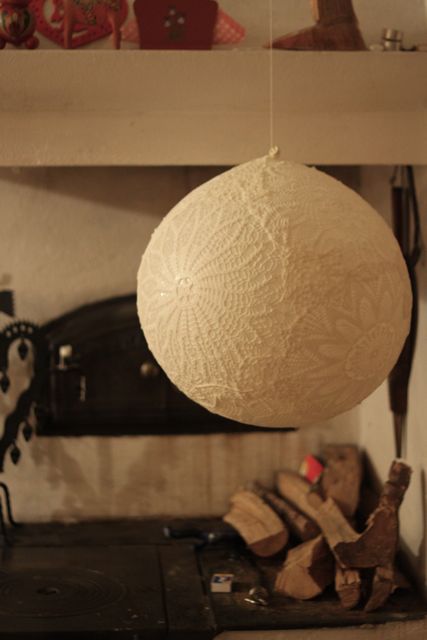 Hang the ballon on a string and put the soaked lace on the baloon. They have to overlap eachother so they will stick together and connect.
I always put on onother coat of extra glue when thay are all on the baloon.
Just to be sure.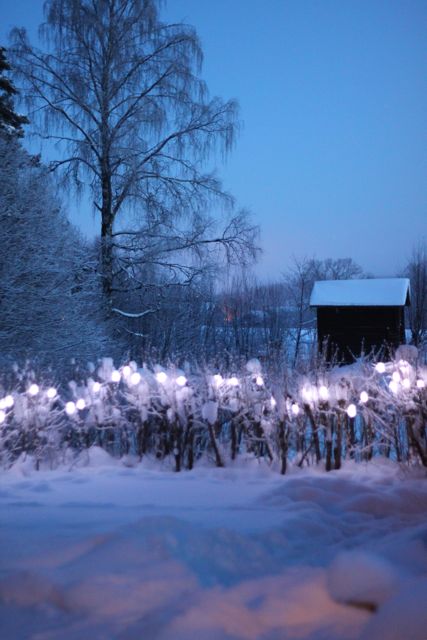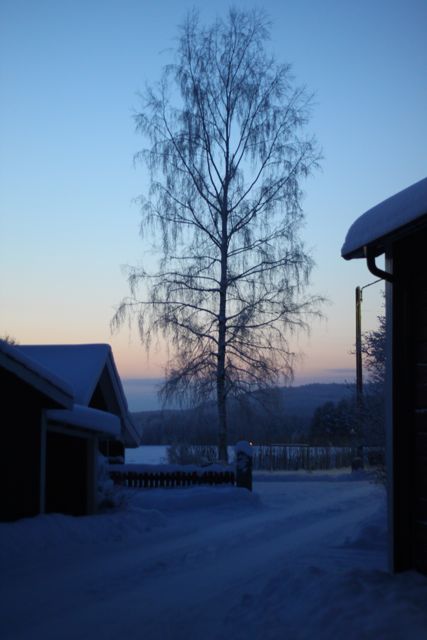 Then wait for a while. Maybe a whole night.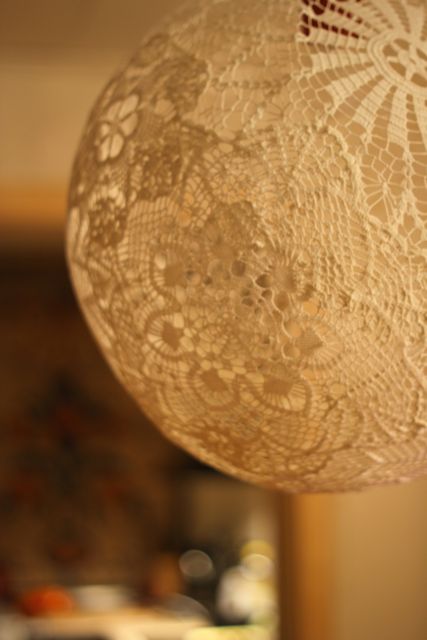 Pop the baloon when the glue is dry. And attach a nice looking cord and lamp fitting.
Voilá a new lamp!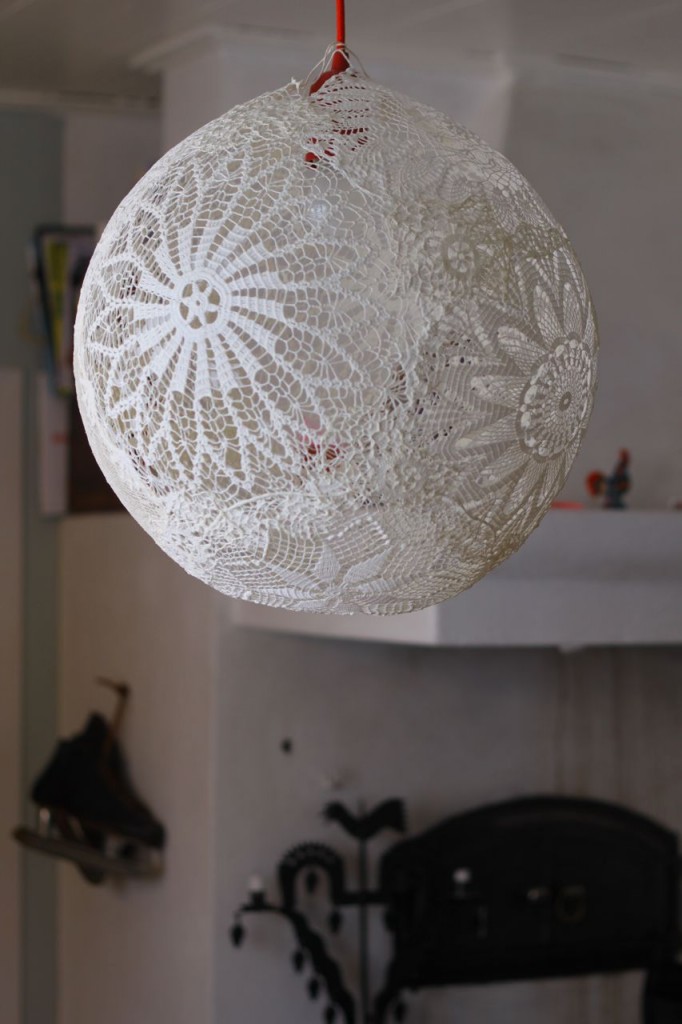 How to get the bulb into the shade. I simply cut open a little tear on top.